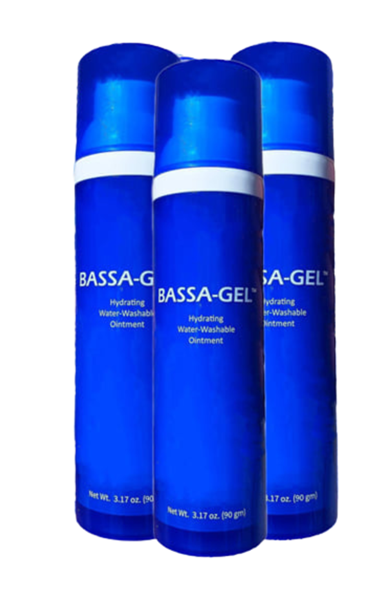 At True Compounding Pharmacy we offer BASSA-GEL for skin and wound care. BASSA-GEL is an over-the-counter ointment (like petroleum jelly) that can be washed off solely with water.
BASSA-GEL can be used as a stand-alone ointment for hydration and moisturizing or combined with one or more drugs as a medium for topical administration of the drug(s).
For more information, please visit www.bassagel.com
Patients contact rx@truecompounding.net
Providers contact our Sales Executive Michelle Lee at mlee@mcqrx.com.